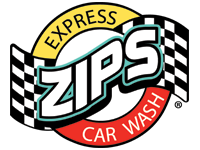 ©2016 KABZ, Signal Media of Arkansas
Buzz B-Q has become THE premier BBQ event in Central Arkansas
with the featured BBQ contest including Pro-Joes and Average Joes. In 2016 Buzz B-Q hosted 90 teams and over 3,000 turned out to sample and vote on the best BBQ in the area! This year a GRAND CHAMPION will be crowned in each division to see who is really King (or Queen) of the BBQ! Be sure to join in the fun!
THE 13TH ANNUAL BUZZ B-Q, hosted by KABZ 103.7 The Buzz and presented by Doublebee's, will be held on Saturday, May 13th, 2017, from 11 a.m. to 6 p.m., at the Downtown Riverside R.V. Park in North Little Rock.Need directions?
Need a place to stay at Buzz-BQ? The Wyndham Riverfront Hotel in North Little Rock is offering a special rate of $89 a night, Friday and Saturday.

Want to bring your dog to Buzz-BQ? No problem! Hounds Lounge is offering a special pop up dog park for the event!